This live music stage is run by music media company "Spincoaster." Three must-see and recognized artists will take to the stage to perform, each of which The Wisely Brothers, Mizuki Ohira with Utena Kobayashi, SIRUP and Spincoaster all recommend and have unshaken confidence in.

■Curator Summary "Spincoaster"
Spincoaster
"Encountering music that will shake your heart" is at the heart of Spincoaster, a media company that showcases up-and-coming music from artists around the world carefully hand-picked themselves. The company manages the "Spincoaster Music Bar" where you can enjoy music at high-resolution as well as vinyl records. They also organize a live music event titled "SPIN.DISCOVERY" themed around new music discoveries. The company strive to deliver music to people in a variety of ways, not just online.
WREP BATTLEFIELD presents Batotsuku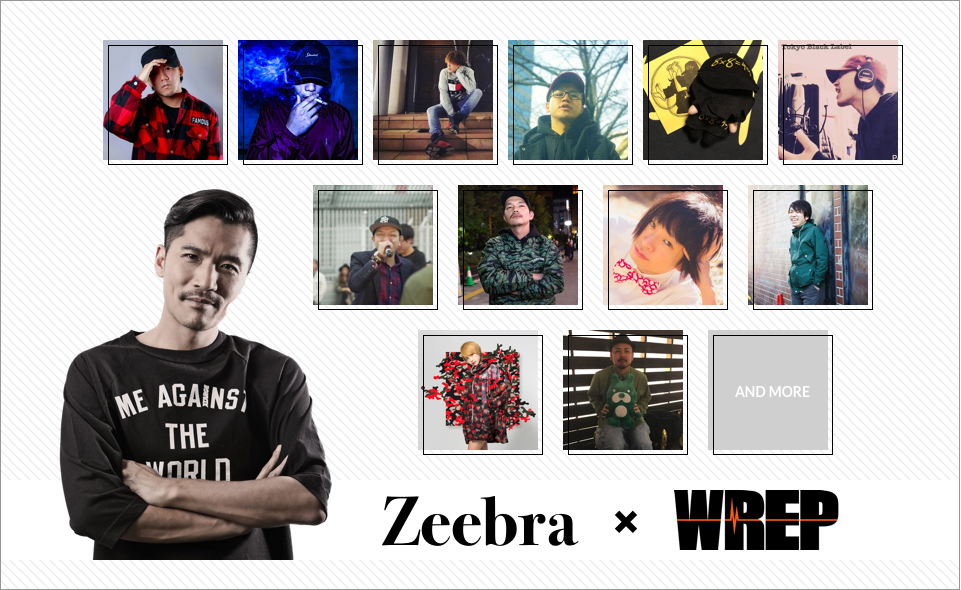 4 people will be chosen on the day of the event to become team captains and create their own team from 12 appointment battle MCs for a 3-on-3 MC battle.

■Curator Summary - "Zeebra" (Rapper / DJ / Hip Hop Activist)
Zeebra ( Rapper / DJ / Hip Hop Activist )
Zeebra is a hip-hop artist representing the city of Tokyo. He is signed to the hip-hop label "GRAND MASTER." Since his solo debut in 1997, he has constantly overcome hurdles found in the genre with his firm attitude to stay at the top of his game. He is an artist with which countless other artists sympathize. Zeebra has made huge contributions to the hip-hop scene: he has appeared on the TV show "Freestyle Dungeon," organized the summer festival "SUMMER BOMB," started up the hip-hop radio channel "WREP," and more. In 2014, he established the "Club and Club Culture Conference" (CCCC) to create a better clubs and club culture, which offered huge contributions to the Businesses Affecting Public Morals Regularion Law (June 23, 2016). He was officially recognized for this work and was appointed as a "Shibuya Tourism Night Ambassador" which has taken him to international conferences in countries such as Holland, Germany and Israel. His activity covers many fields.